Discover safe, efficient and cost-effective mining demolitions that comply with all legislative requirements.
Your mine site demolition demands a multitude of procedural, technical and regulatory considerations – which is why engaging a trusted contractor with the expertise to execute every stage safely and effectively is essential to success. Major Projects Group can action any demolition, whether part of a mine closure, upgrade or expansion. Our end-to-end services include mine site dismantling, decommissioning, demolitions and asbestos and hazardous material removal. Leveraging over 40 years of experience, we know exactly what is required to ensure your project is completed on schedule to industry standards and with minimal disruption to workers. Fulfil your mining demolition objectives and obligations with Major Projects Group.
Enquire Today
Safe and compliant mine site demolitions
Mining demolitions are highly complex projects, which must be actioned in abidance with mounting industry regulations around safety and remediation. As a proud
Social Enterprise
advocating environmental stewardship, Major Projects Group uses the latest
equipment
and certified
HSEQ management systems
for every mine site demolition. Our fully licensed and insured contractors can take care of dismantling, decommissioning, demolition, asset recovery and asbestos and hazardous material removal. With a core focus on safety and sustainability, we are committed to protecting your employees, our team and the wider community throughout each project. Enjoy peace of mind with Major Projects Group.
Structures we can demolish on mine sites include:
Train load out structures
Mine site demolition projects
Dedicated to excellence in mine site demolition, Major Projects Group has completed a range of projects for industry leaders such as Glencore, Mach Energy Australia, Idemitsu, Rio Tinto and BHP Billiton.
Site remediation for contaminated mines
Don't risk exposure to asbestos and hazardous substances caused by mining activities. Before demolition takes place, we can excavate and encapsulate or remove contaminated soils from your site, along with any non-recyclable waste. Major Projects Group holds a Class A Friable Removal Asbestos Licence, performing excavations and removal of contaminated soils on sites across Australia. Rest assured knowing our mine site remediation works will comply with all environmental, safety and waste management regulations, as well as your Environmental and Waste Management Plans.
Learn More
Mine decommissioning is a fundamental component of any mine closure. After all mining structures have been demolished, the site should retain stable landforms ready for future development or other useful applications. Yet without specialist knowledge of decommissioning activities, their associated costs and regulations, mine closure plans often fail to fulfil budget requirements, legislative criteria, and stakeholder objectives. At Major Projects Group, our expert team will collaborate with you to abate all structural and environmental risks efficiently, in turn facilitating reclamation efforts. Let's maximise the value of your site and minimise the impact of mining activities.
Enquire Today
Mine site closure studies
A mine closure requires careful analysis, planning and management to minimise any detrimental social, economic and environmental impacts. At Major Projects Group, our demolition and decommissioning consultants can lead mining projects of any scale or complexity. Actioning integrated mine closure studies, we will liaise with all associated stakeholders to ensure our assessment, supervision and strategy meet your requirements. Leveraging decades of experience and invaluable partnerships with industry leaders, you can count on our experts to deliver the most cost-efficient and effective outcome.
Learn More
Mine site demolition with the Major Projects Group
40+ years strong
Through decades of industry experience, we can provide clients with some of Australia's most reputable and experienced operations managers, project managers, engineers, demolition supervisors and demolition trades.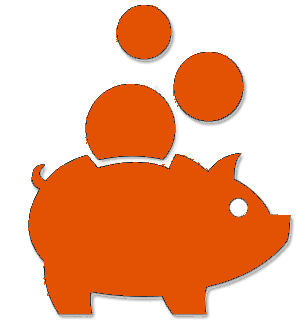 Cost-effective demolition
We make it our mission to give clients the most innovative and cost-effective demolition services available on the market. Having refined our processes and skills over many years of operations, we are confident in delivering cost-effective and time-efficient outcomes.
On time and budget
Our experience allows you to benefit from our ability to foresee and address challenges as they arise. Our industrial demolition service is also highly adaptable in the face of unforeseen challenges so you can keep to your project timelines and budget.
Fully licensed and insured demolition team
We hold the requisite corporate, individual demolition and asbestos removal licences across most Australian States and Territories. Our clients can be assured of dependable demolition services backed by
insurance
.
Demolition-specific HSEQ management systems
Our Health, Safety, Environmental and Quality (HSEQ) management system provides an integrated, advanced and demolition specific means to service your needs. It includes certification in AS/NZS ISO 45001, AS/NZS ISO 14001- 2016, and AS/NZS ISO 9001-2016.
Certified Social Enterprise
We are a certified Social Enterprise with a future focus and commitment to safer and more sustainable practices. We donate half of our distributable profits to our registered charity, Major Projects Foundation, which furthers our goals, mission and commitments.
State-of-the-art equipment
We are an industry leader when it comes to innovative and progressive approaches to industrial demolition. Our large scale machinery technology and controlled collapse methodologies mean you get the highest quality industrial demolition services available.
Get a quote for your mine site demolition today with the team at the Major Projects Group.
Mine site demolition FAQs
What management plans are required for mine site demolition?
Mine demolition requires a number of project-specific management plans to identify and record the procedures needed for a safe and successful result. These crucial documents must be developed in accordance with the contractor's management system, client goals and regulatory requirements. The key management plans necessary for every mine demolition are:
The Demolition Work Plan states the most suitable method of demolition, the project program and any risks to address.
The Safe Work Method Statement (SWMS) outlines each activity to be performed in the demolition, and their risk mitigation protocols. It is a legal requirement for mine demolitions in Australia.
The Waste Management Plan (WMP) clarifies how waste, such as hazardous substances, will be removed from the mine site before, during and after demolition.
The Environmental Management Plan (EMP) sets out the practices to be followed to reduce the project's detrimental ecological and social impacts.
The Health & Safety Management Plan (HSMP) details the precautions taken to safeguard your workers, our contractors and the general public from physical dangers.
The Industrial Relations Management Plan (IMP) specifies how the contractor and client will communicate and collaborate throughout the project. The Quality Management Plan (QMP) explains measures to facilitate a high-quality outcome upon project completion, as agreed in the contract.
At Major Projects Group, our experts can assist you in preparing these important plans ahead of your mine site demolition. To commence your project, please contact us today on +61(0)2-4967-7900 or [email protected].
Who needs to be notified of mine site demolition?
In Australia, you must notify the relevant authority of your intention to demolish any mine site structure(s) and remove asbestos (if necessary). However, exact regulations depend on the state or territory. Learn more about demolition notifications in your area below:
Can you salvage valuable assets on the mine site to be demolished?
Yes. It is often possible to salvage assets, such as switch room containers, hydraulic systems, conveyor pulleys and belts, during demolition. If you wish to maintain any of these assets, please let our team know at the beginning of your project so we can account for this step in the planning phase.
Which method of demolition will you use?
At Major Projects Group, we have the skills and resources to carry out mine demolitions with a variety of techniques, including:
Mechanical demolition is performed using plant and equipment, such as excavators, bulldozers, boom lifts, telehandlers, skid steer loaders, generators and prime movers.
Explosive demolition tends to be reserved for larger mining structures and is handled by our highly-skilled engineers and licensed shot firers.
High-reach demolition is used to dismantle tall and heavy mining infrastructure that lacks surrounding space, with minimal disturbance to operations.
Induced collapse demolition systematically dismantles integral structural supports to pre-weaken the building before a horizontal pull force is applied to make it fall.
Our contractors will employ the most suitable method depending on your project goals, site conditions and the surrounding environment. Learn more about methods of demolition for mine sites.
What safety measures do you follow during a mine site demolition?
Our fully-licensed and insured contractors follow stringent safety measures throughout the mine site demolition process. These include but are not limited to:
Job Safety and Environment Analysis (JSEA);
Mine site inductions;
Risk assessment workshops;
Take 5 procedure;
Toolbox talks; and
Daily job start meetings.
How much does a mine site demolition cost?
The cost of your mine site demolition depends on its scale and complexity. Therefore, it is not possible to provide a one-size-fits-all estimate without an expert assessment of the project. If you would like to receive a site-specific quote for our cost-effective mining demolition solutions, please contact Major Projects Group today
Enquire about mine site demolition
To arrange mine site demolition with Major Projects Group, contact our contractors today. We will leverage over 40 years experience to help ensure your project stays on track and within budget. +61(0)2-4967-7900 [email protected]
Get a quote for your marine demolition project or deconstruction with the accomplished team at Major Projects Group.
OUR SERVICES
Applying cutting edge engineering processes & methodologies to the most complex industrial, marine and commercial demolition challenges across Australia.