Get all the right expertise and capabilities in marine demolition and marine infrastructure deconstruction with the specialists at the Major Projects Group.
The Major Projects Group's marine division is the perfect contracting partner to deconstruct marine infrastructure such as jetties, docks, piers, wharfs and dams in a safe and environmentally responsible way. Marine demolitions represent a unique set of challenges and hazards to overcome, this is why you need the best marine demolition contractors on your project through the Major Projects Group.
Members of the Major Projects Group are well equipped with the knowledge and skills to handle all sorts of marine demolitions. With operations experience in demolition that spans well over 40 years, the Major Projects Group can provide a reliable, safe and effective marine demolition service. We offer industry leading marine demolitions and bring all the services you need in one convenient package.
Marine demolition and removal services
Our marine demolition and removal services give clients specialist knowledge and the power to get efficient and effective results. We tailor responsible, safe and effective strategies across a range of marine demolition services:
Consulting services and budgets for marine demolition works
Initial marine demolition surveys
Deconstruction of jetties, docks, piers, bridges, and dams
Dredging of ports and waterways
Removal of steel and concrete from below water
Enlargement of ship channels
Demolition work on dolphins, fenders, marine structures and port infrastructures
Recovery and remediation services for marine environments
We utilise the latest, safest and responsible technologies that get the job done while complying with all necessary environmental and WHS standards. Our marine recovery and remediation services provide:
Project management of hazardous material removal
Recovery of spilled containers and cargo
River sediments remediation
Removal of debris from seabed
Demolition services for any marine structure
The Major Projects Group offers comprehensive marine demolition services regardless of the scale or complexity of your project. We always provide clients with the best personnel for a tailored hands-on experience on any project we undertake. Our marine demolition services give clients an easy single solution across a range of marine settings:
Underwater debris and containers
Marine demolition projects
Marine demolition with the Major Projects Group
40+ years strong
Our decades of marine demolition experience, allows us to offer clients access to some of Australia's most experienced demolition supervisors, engineers, demolition trades, project and operations managers.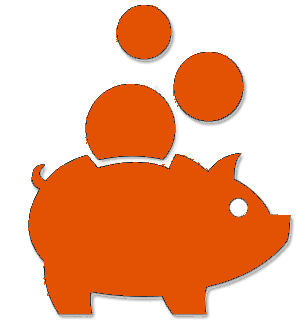 Competitive pricing
The Major Projects Group is dedicated to getting our clients the best value-for-money. Our investment in forward thinking technologies and approaches to marine demolition means we can offer clients competitive pricing while maintaining high standards.
Efficient solutions
We provide clients with timely and cost-effective marine demolition services that are dynamic and adaptable to changing conditions. Our processes and technology allow for the most time efficient results available on the market.
On time and budget
Our experience allows you to benefit from our ability to foresee and address challenges. Our marine demolition services are also highly adaptable in the face of unforeseen challenges so you can keep to your project timelines and budget.
Demolition-specific HSEQ management systems
Establishing an advanced, integrated and demolition specific Health, Safety, Environmental and Quality (HSEQ) management system base means we are triple certified (AS/NZS ISO 45001, AS/NZS ISO 14001- 2016, and AS/NZS ISO 9001-2016).
Certified Social Enterprise
We are a certified Social Enterprise. This is vitally important when it comes to the responsible marine demolition, deconstruction and waste removal. Our commitment to making the environment better for future generations underpins our work.
Modern fleet of equipment
The Major Projects Group provides clients with access to industry leading innovation, progressive technologies and efficient marine demolition methods. Our investment in the best equipment and technologies means safe and effective outcomes for all clients.
Get a quote for your marine demolition project or deconstruction with the accomplished team at Major Projects Group.
What assessments need to be performed for marine demolitions?
Marine demolition work involves aspects such as deconstruction, wrecking and dismantling marine infrastructure. As such, pre-demolition planning and risk assessment are critical to ensure safe, controlled and effective marine demolitions are achieved. These assessments are often performed by demolition consultants or demolition engineers, in conjunction with input from project stakeholders.
Pre-demolition planning involves strategically inspecting and analysing the prospective site or structure and devising the most effective, safe and efficient method of demolition according to the specific site's features.
Risk assessments identify potential hazards and risks to people, other structures and the environment. They detail risks inherent in demolition work and also the unique factors present at any particular site. In marine demolition it is important for assessments to comply with environmental regulations, such as the Environment Protection Act.
How much does a marine demolition project cost?
Every marine demolition project is different in terms of its size and difficulty. There isn't an easy way to assess the price of a marine demolition project without having a demolition expert review the project first. At the Major Projects Group, we streamline this process when you contact us for a quote.
How do I begin a marine demolition project with the Major Projects Group?
To get started on your marine demolition project with qualified and experienced professionals in marine demolition, get in contact with the Major Projects Group. We deliver one of the most cost-effective, safe and socially responsible marine demolition services in Australia. Use our enquiry form to find out how we can help you get started.
What types of marine structures do you demolish/deconstruct?
Members of the Major Projects Group have over 40 years of experience with the safe and environmentally responsible deconstruction of marine infrastructures. Completed projects include the demolition of docks, piers, bridges, wharfs, dolphins and pilings. We also have the resources and capabilities to undertake the deconstruction of wrecks, oil rigs, dams, slips/marine railways, etc.
Where are your marine demolition projects?
Although our head office and plant & equipment yard is located in Newcastle, NSW, the Major Projects Group has the resources and capabilities to undertake marine demolition and marine infrastructure deconstruction works across all Australian States and Territories. The majority of our projects are in New South Wales and Queensland.
What are some of your clients?
Major Projects Group provides marine demolition solutions for various blue chip and multinational companies across different industries. We have completed major demolition and asbestos & hazardous material removal projects on behalf of Glencore, Port of Brisbane, Grange Resources, GrainCorp, CIty of Newcastle Idemitsu, BHP Billiton, Lendlease, NSW Government, QLD Government and many more.
For the best marine demolition services, you need the experts at the Major Projects Group.
Our responsible, safe and cost-effective marine demolition contractors can help you get the right outcome for your marine demolition project.
Get a quote for your marine demolition project or deconstruction with the accomplished team at Major Projects Group.
OUR SERVICES
Applying cutting edge engineering processes & methodologies to the most complex industrial, marine and commercial demolition challenges across Australia.