The Major Projects Group is an innovator in commercial high-risk demolition activities. We provide clients with expert commercial demolition services.
Commercial demolition requires careful consideration, strategic planning and experience to ensure safe and timely results. This is why you need the expert team at the Major Projects Group to manage your commercial demolition project. We provide a comprehensive range of commercial and high-risk demolition services to a wide range of clients including retail venues, car garages, hospitals and much more.
With over 40 years of experience in demolition we have the right people, technologies and processes to deliver high-quality commercial demolition outcomes. Regardless of size, scale or complexity, let our professional commercial demolition services handle your project needs.
Commercial demolition risk assessments
Commercial demolition projects come with increased associated risks and hazards. This is why every commercial demolition project requires a pre-demolition risk assessment. The Major Projects Group ensures comprehensive risk assessments are performed. Not only do we analyse and plan the entire demolition process, but we also can assess and remove hazardous materials such as asbestos. We provide:
3D modeling and simulation
Commercial demolition plans
Asbestos and hazardous material removal
Expert commercial demolition contractors
The Major Projects Group offers the most efficient and cost-effective solution to any commercial demolition project. We utilise our +40 years of demolition experience to make sure our clients get safe, timely and high-quality results for their needs. Our members are dynamic and adaptable and can tailor a plan to suit any kind of commercial demolition. From the latest technologies and innovations to the best processes and methods, you can count on us for:
Special high-risk demolition
Dismantling and asset recovery
Controlled and safe explosion
Total or selective demolition of commercial buildings and structures
Recycling and materials reclamation
Asbestos and hazardous material removal for commercial sites
When it comes to removal and management of hazardous material like asbestos, we understand the importance of maintaining compliance with work health, safety and environmental standards. We hold an unrestricted asbestos removal licence and are capable of undertaking any asbestos and hazardous material removal project.
Commercial demolition for every site
Our partnerships cover a diverse portfolio of commercial demolition projects. This means we deliver outstanding results regardless of your commercial site or needs. Trust us to deliver high quality commercial demolition services for:
Parking garages and service stations
Operational facilities such as airports, defence and other high security facilities
Commercial demolition projects
Commercial demolition with the Major Projects Group
40+ years strong
Our decades of commercial demolition experience means our clients benefit from Australia's most skilled and practiced demolition trades, demolition supervisors, engineers, operational managers and project managers.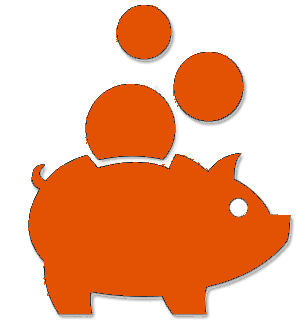 Competitive pricing
We are focussed on providing clients with the most cost-effective commercial demolition service. Our technologies and processes allow us to offer a high-quality and value-for-money service.
Efficient solutions
We understand the importance of delivering clients commercial demolition solutions in a timely and effective manner. Our commercial demolition contractors operate efficiently to deliver tailored commercial demolition plans and services.
On time and budget
We always work to deliver results that are on-time and on-budget for our clients. Our skilled professionals can adapt to provide results according to your needs and can even adapt to meet any unforeseen challenges.
Demolition-specific HSEQ management systems
Our Health, Safety, Environmental and Quality (HSEQ) management system provides an integrated, advanced and demolition specific means to service your needs. It includes certification in AS/NZS ISO 45001, AS/NZS ISO 14001- 2016, and AS/NZS ISO 9001-2016.
Certified Social Enterprise
The Major Projects Group is committed to responsible and ethical practices in commercial demolition. We are a certified Social Enterprise, reflecting our commitment to improving environmental outcomes now and into the future.
Modern fleet of equipment
At the Major Projects Group, we pride ourselves on our effectiveness and efficiency. We are able to get clients outstanding outcomes by utilising the most modern innovations, processes and technologies.
Start your commercial demolition today by getting a quote from the friendly experts at the Major Projects Group.
Commercial demolition FAQs
What types of commercial buildings can you demolish?
The Major Projects Group has a wide ranging portfolio of commercial demolitions across Australia. We've executed commercial demolitions for: retail structures, warehouses, factories, parking garages, hospitals, service stations, hotels, schools, universities, churches, cinemas, government buildings, towers, airports, operational facilities involved in defence, high-security facilities and more.
What assessments need to be performed before a commercial site can be demolished?
Commercial demolition can include dismantling, decommissioning and wrecking commercial structures. Consequently, risk assessments and pre-demolition plans are vital to commercial demolition. These assessments help create efficient, safe and effective demolitions. Demolition engineers and demolition consultants work with project stakeholders such as the duty holder and councils to complete these assessments.
Pre-demolition plans are a way of carefully assessing and accounting for a commercial site's unique characteristics that will influence the demolition processes. These are devised prior to demolition to help mitigate any potential hurdles like time delays, regulatory processes, safety concerns, etc. As such, they help to increase the efficiency of the demolition process.
Risk assessments analyse the demolition processes in terms of risks and hazards. These not only include potential harms to employees and the public, but also neighbouring buildings and the environment.
What is a Safe Work Method Statement (SWMS)?
A Safe Work Method Statement, or SWMS, is an Australian legislative requirement. It documents the high-risk construction activities that are going to be conducted at a site, the potential hazards that may result and how these hazards and risks will be controlled. A SWMS is designed to help organisations and employees identify, understand and track hazards and safety.
How much does a commercial demolition cost?
Each commercial demolition has its own distinctive characteristics including its size and complexity. This means accurately determining the cost of a commercial demolition project cannot be done without first having an expert demolition consultant review the site and project. Contact the Major Projects Group, if you're interested in starting a commercial demolition and getting a quote.
How do I begin a commercial demolition project with the Major Projects Group?
To begin your commercial demolition with the Major Projects Group use our enquiry form below. Our specialist demolition experts are client-focussed and work hard to deliver high-quality commercial demolitions for all our customers. Get in touch now, and let us discuss and explore the most cost-effective commercial demolition options for your needs.
Where are your commercial demolition projects?
Although our head office and plant & equipment yard is located in Newcastle, NSW, the Major Projects Group has the resources and capabilities to undertake commercial demolition works across all Australian States and Territories. The majority of our projects are in New South Wales and Queensland.
What are some of your clients?
Major Projects Group provides commercial demolition solutions for various blue chip and multinational companies across different industries. We have completed major demolition and asbestos & hazardous material removal projects on behalf of Glencore, Port of Brisbane, Grange Resources, GrainCorp, CIty of Newcastle Idemitsu, Daracon, BHP Billiton, Lendlease, NSW Government, QLD Government and many more.
Let the experts at Major Projects Group handle your commercial demolition needs.
From the start of the project to the end, we ensure all our clients experience one of the safest, cost-effective and responsible commercial demolition services available.
Get a quote for your marine demolition project or deconstruction with the accomplished team at Major Projects Group.
OUR SERVICES
Applying cutting edge engineering processes & methodologies to the most complex industrial, marine and commercial demolition challenges across Australia.