Providing expertise in industrial demolition, decommissioning and deconstruction across all Australian States and Territories.
Industrial demolition is one of the most complex activities in the demolition industry. With the many hazards potentially associated with industrial plants, industrial demolition can be time consuming and material intensive. This is why you require expert skills and experience when selecting industrial demolition contractors.
Members of the Major Projects Group have perfected industrial demolition. Through our extensive experience spanning over 40 years, we are experts in providing safe, systematic and cost-effective industrial demolition services. We have specialist knowledge firmly rooted in the heavy industrial environment.
Decommissioning and pre-demolition services for industrial sites
Our decommissioning and pre-demolition services provide peace of mind. We offer timely strategies that prioritise safe and responsible demolition. We handle everything from the planning stages to the removal of waste and completion. We comply with all required standards and practices across a range of industries to ensure your project is completed effectively and efficiently.
Pre-demolition/decommissioning planning and analysis
Hazard and risk assessment surveys
3D modeling and simulation
Decontamination and cleaning
Hazardous material and waste removal
Skilled industrial demolition contractor
For over 40 years, members of the Major Projects Group have been using the latest technologies and methods in demolition and engineering to bring clients cost-effective industrial demolition solutions. As an industrial demolition contractor, we are client-orientated and focussed on delivering the highest quality outcomes regardless of the project. We offer industry leading industrial demolition services including:
Total or selective demolition of industrial buildings and structures
Asbestos and hazardous material removal
Implosion demolition of industrial buildings and structures
Induced collapse demolition
Removal, disposal and sale of materials from industrial sites
Recycling and materials reclamation
Asbestos and hazardous material removal for industrial sites
We understand the need for complying with work health and safety and environmental standards. This is especially important when it comes to the handling and removal of hazardous material such as asbestos. In addition to our industrial demolition services, we provide specialised asbestos and hazardous material removal services. We guarantee proper hazardous waste management so your project can be completed safely and without issue.
Demolition services for any industrial site
From big and complex to small and simple, or any project in between, we offer clients a personalised one-stop solution to all their industrial demolition needs. We limit the number of projects we undertake at any given time, ensuring the best experienced personnel are available, hands on, for the projects that we decide to undertake. Our industrial demolition services operate across a range of industries throughout Australasia:
Storage and distribution terminals
Chimneys and cooling towers
Metal smelters and foundries
Industrial demolition projects
Industrial demolition with the Major Projects Group
40+ years strong
Through decades of industry experience, we can provide clients with some of Australia's most reputable and experienced operations managers, project managers, engineers, demolition supervisors and demolition trades.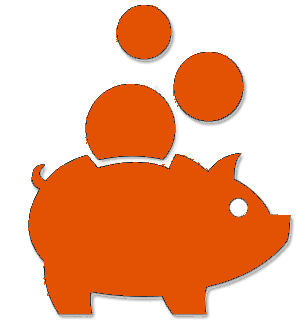 Cost-effective demolition
We make it our mission to give clients the most innovative and cost-effective demolition services available on the market. Having refined our processes and skills over many years of operations, we are confident in delivering cost-effective and time-efficient outcomes.
On time and budget
Our experience allows you to benefit from our ability to foresee and address challenges as they arise. Our industrial demolition service is also highly adaptable in the face of unforeseen challenges so you can keep to your project timelines and budget.
Fully licensed and insured demolition team
We hold the requisite corporate, individual demolition and asbestos removal licences across most Australian States and Territories. Our clients can be assured of dependable demolition services backed by insurance.
Demolition-specific HSEQ management systems
Our Health, Safety, Environmental and Quality (HSEQ) management system provides an integrated, advanced and demolition specific means to service your needs. It includes certification in AS/NZS ISO 45001, AS/NZS ISO 14001- 2016, and AS/NZS ISO 9001-2016.
Certified Social Enterprise
We are a certified Social Enterprise with a future focus and commitment to safer and more sustainable practices. We donate half of our distributable profits to our registered charity, Major Projects Foundation, which furthers our goals, mission and commitments.
State-of-the-art equipment
We are an industry leader when it comes to innovative and progressive approaches to industrial demolition. Our large scale machinery technology and controlled collapse methodologies mean you get the highest quality industrial demolition services available.
Get a quote for your industrial demolition or industrial deconstruction project today with the team at the Major Projects Group.
Industrial demolition FAQs
What assessments need to be performed before an industrial site can be demolished?
Industrial demolition includes work such as dismantling, deconstruction and decommissioning structures. Accordingly, risk assessments and pre-demolition planning are an essential part of the industrial demolition process. These assessments help create effective, safe and efficient demolitions. Completing these assessments is often the role of demolition engineers and demolition consultants, who work with project stakeholders.
Pre-demolition plans are a method of strategically analysing and inspecting a project site or structure. These are completed before demolition begins. They help to create the best and safest process of demolition with respect to a specific site's unique features.
Risk assessments help spot any potential risks and hazards to people and the surrounding environment. They document the risks associated with demolition with respect to a project's unique features. In industrial demolition, compliance with environmental regulation and safety standards is essential to risk assessments.
How much does an industrial demolition cost?
Every industrial demolition is distinct in scale and complexity. Unfortunately there is no way to accurately determine the cost of an industrial demolition without having an expert assess your project. However, if you are interested in cost-effective and safe industrial demolition solutions, contact us at the Major Projects Group to start the quote process.
How do I begin an industrial demolition project with the Major Projects Group?
To start an industrial demolition project with experienced experts who deliver high-quality results, contact the Major Projects Group. We are dedicated to providing effective and safe industrial demolition work. To begin your demolition, use the enquiry form below to discuss your needs.
What is the difference between commercial demolition and industrial demolition?
Unlike commercial demolition, which is the partial or complete dismantlement of commercial structures, such as hospitals, cinemas, malls, hotels, offices, and other similar buildings, industrial demolition is the dismantlement of industrial structures. Examples of industrial structures are oil refineries, manufacturing facilities, chemical plants, power stations, etc.
What type of methodologies do you apply for the demolition of industrial structures?
Although our demolition methodologies vary from one project to another, we, wherever possible, try to use mechanical demolition methods, such as heavy duty excavators to ensure we follow the "as low as reasonably practicable" (ALARP) model to have minimal staff operating within the hazardous area of the demolition zone. Other examples of demolition methods we apply on industrial demolition projects are explosive demolition, high-reach demolition, and induced collapse demolition.
Where are your industrial demolition projects?
Although our head office and plant & equipment yard is located in Newcastle, NSW, the Major Projects Group has the resources and capabilities to provide expertise in industrial demolition, decommissioning and deconstruction across all Australian States and Territories. The majority of our projects are in New South Wales and Queensland.
What are some of your clients?
Major Projects Group provides demolition solutions for various blue chip and multinational companies across different industries. We have completed major demolition and asbestos & hazardous material removal projects on behalf of Glencore, Idemitsu, BHP Billiton, Lendlease, NSW Government, QLD Government, Orica, Mach Energy Australia and many more.
Get the right industrial demolition or decommissioning service with the Major Projects Group.
Our cost-effective, safe and responsible demolition services are ready to help you experience the highest quality demolition service in Australia.
Get a quote for your marine demolition project or deconstruction with the accomplished team at Major Projects Group.
OUR SERVICES
Applying cutting edge engineering processes & methodologies to the most complex industrial, marine and commercial demolition challenges across Australia.