We Are Not Just Another Australian Demolition Company.
We are a certified Social Enterprise with an environmental purpose and a commitment to innovation and excellence in demolition. We create highly specialised demolition, decommissioning and deconstruction solutions using cutting edge engineering processes & methodologies that remove personnel from extreme risks. 
As a Social Enterprise, Major Projects Group donates half of its distributable profits to its registered charity, Major Projects Foundation, supporting its' activities in marine conservation, research, education and action throughout the Pacific region.
Overall Benefits for You: Safer and more cost-effective demolition activities, and the opportunity of working together for a more sustainable environment for future generations.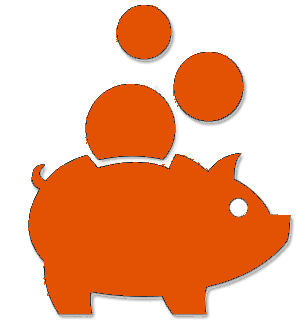 COMPETITIVE PRICING
Major Projects Group understands that our clients expect value-for-money. The company has embraced an innovative and progressive approach to demolition activities, and thus is always looking for ways to provide the best price while maintaining the highest health, safety, environmental and quality standards.
Benefits for you: A competitive price all the while providing excellence in demolition service.
DEMOLITION SPECIFIC HSEQ MANAGEMENT SYSTEMS
Major Projects Group has established an advanced, integrated and demolition specific Health, Safety, Environmental and Quality (HSEQ) management system based on several decades of industry experience. Our company has achieved third party triple certification (AS/NZS ISO 45001, AS/NZS ISO 14001- 2016, and AS/NZS ISO 9001-2016) through Global-Mark Pty Ltd.
Benefits for you: Piece-of-mind when it comes to health safety, environment and quality performance.
CLIENT FOCUSED
We have a very personalised approach towards our clients. We are small enough to have our Directors personally involved into every major demolition project, yet big enough to provide all necessary demolition services to the largest corporations in Australasia.
Benefits for you: Being understood by your contractor and having a variety of options available to meet your needs for demolition activities.
INNOVATIVE APPROACH
The company has embraced an innovative and progressive approach to demolition activities. Major Projects Group pioneered large scale machinery technology and the controlled collapse methodologies of industrial structures, without the use of explosives. We are currently exploring alternative methods using the latest technologies, continuing to ensure we follow the "as low as reasonable practical" (ALARP) model to have minimal people within the hazardous area of the demolition zone.
Benefits for you: Project delivery in a safer and more efficient way.
ON-TIME & ON-BUDGET
We understand the importance of delivering on our promises of completing projects on time and on budget. Although there are often unforeseen challenges that arise during demolition projects, our unrivalled experience in the demolition industry has helped us to quickly address those challenges and keep our activities in accordance with project schedules.
Benefits for you: No surprises. We do what we say we can do!
EXPERIENCED PEOPLE
Major Projects Group employs some of Australia's most experienced Operations Manager, Project Managers, Engineers, Demolition Supervisors, Plant Operators and Demolition Trades. They are highly experienced, trained and motivated.
Benefits for you: Having people on your project site that know what they are doing.
Explore More
Learn more about our company and its capability to undertake major demolition, decommissioning and deconstruction projects.